---
SeeHotel Wassermann - Our concept against Corona
Our arrangements for one
safe vacation at Lake Chiemsee We look forward to your visit!
Dear guests,

since May 30th, 2020 we have again been able to welcome guests toour hotel on Lake Chiemsee.
The Corona times will certainly be with us for a long time.
As you have probably learned from the media, there are certain prescribed behavioral measures for
Protecting our guests and our employees

in the restaurant:
since we are not allowed to occupy every table so that we have the minimum distance
we have two reservation times :

For breakfast:
st 7:30 a.m. with a stay of until 8:45 a.m.
or at 9.00 a.m. with a stay until 10.30 a.m.

For dinner:
At 6 p.m. with a stay until 7.30 p.m.
or at 7.45 p.m. with a stay of up to 9 p.m.

*****
Please pause at the entrance to the restaurant - our staff will accompany you to your reserved table.
Please remember the minimum distance to the other guests in this short waiting time .

****

We currently only offer a limited breakfast buffet. Jams, muesli, yoghurts, fruit salad ... we fill in small screw-top jars that you can take from the buffet. Mixed bread baskets are prepared by us, as are juice glasses. We serve cold cuts, warm drinks and eggs. Please contact us if you are missing something. We will be happy to serve it to you

****
Dinner is served as a 4-course pampering menu.
* Choice of starter or salad
* Soup
* 3 main courses to choose from (one meat, one fish or one vegetarian dish each)
* Dessert

****
Our drinks and menu cards are updated according to
Disposed in a separate garbage can for single use

****
The tables are hygienically cleaned after the guests leave

****
We ask for a little patience if it takes a little longer.
Our employees have a considerable additional effort to comply with all Corona regulations.
Therefore, there may be waiting times.


Swimming pool and wellness area

The number of people is limited to max. 10 guests

****
Registration at the reception

****
You can then pick up the keys and towels at reception when you have registered for wellness.

****
Please wear a face-to-face mask up to the changing room. You can take them off after the changing room.

****
Please disinfect the changing room, heated loungers, lockers and showers after use

****
Please use a towel as a pad in the sauna, in the warmth tunnel, on the loungers and chairs.

****
The steam bath and the infrared cabin are unfortunately not allowed to be used.

****
The whirlpool may only be used as a hot water pool. The sparkling water must not be switched on.

Further important information:


Please disinfect your hands when entering our hotel, at the reception, when entering the restaurant or lobby and in the elevator .

*****

The distance rules of 1.50 m must be observed throughout the hotel .

*****
Mouth and nose protection must be worn in public areas (except at the table, in the swimming pool and in the sauna area)

Cleaning and disinfection throughout the hotel

Wir verwenden im gesamten Haus das Medeco-Cleantec- Microdampfsystem
chemiefreies Reinigungssystem mit 190° Microdampf mit höchster Keinmreduktion
We use the Medeco-Cleantec micro-steam system throughout the house,
a chemical-free cleaning system with 190 ° micro-steam with maximum no reduction

Bike rental
* The minimum distance must be observed at the time of delivery and the face mask must be worn at the handover.
* Bicycle helmets are mandatory and will be disinfected after they are returned.
* When renting bicycles, the handlebars and seats are disinfected after use.
* ID must be provided for outside guests, the address must be recorded.

Boat rental
* At the rental hut, at the handover on the jetty and when getting in and out of the boats is the
Maintain a minimum distance and the face mask must be worn at the handover.
* It is forbidden to moor at other port facilities or bank areas, e.g.
public bathing beaches, moorings on the Chiemseeiniseln, steamboat jetties, municipal harbors.
(Distance to the shore of 250 meters must be maintained)
* Encountering other boats must be avoided.
* When renting a boat, the seats, steering wheel and gearshift are disinfected after use.
* ID must be provided for outside guests, the address must be recorded.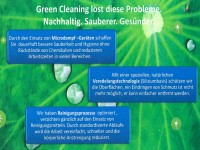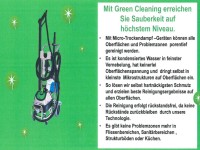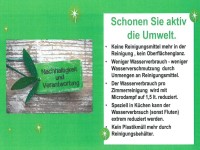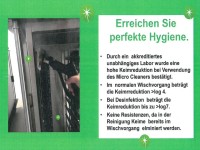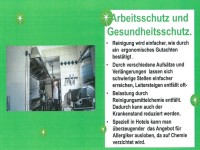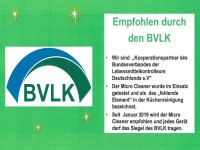 Film Green Cleaning