---
SeeHotel Wassermann - Our concept against Corona
Our arrangements for one
safe vacation at Lake Chiemsee We look forward to your visit!
Dear guests,

the 7-day incidence means well with us and is currently stable below 100.
We were allowed to reopen our hotel from May 21st, 2021.
We are very happy to finally be able to welcome guests again.

Still, there are some mandatory behavioral measures that we should take
Protection of our guests and our employees must adhere to:
These rules are constantly updated and changed.
Please read them carefully before you leave for your vacation.
As of May 25, 2021

Arrival guests:

Upon arrival you must present:
- Vaccination certificate (vaccinated twice + 14 days) or
- Proof that you have recovered (positive corona test; at least 28 days old; max. 6 months old) or
- medical evidence of positive antibody test or
- negative PCR test or rapid test from the pharmacy.
(This must be renewed on site every 48 hours and presented again at the reception!)
Test centers in the district of Traunstein :
Seebruck, Strandbad car park : (daily from 12:00 p.m. to 6:00 p.m., pre-registration possible here )
Hotel Gut Ising , Kirchberg 3, 83339 Chieming: (3km, daily 2:00 p.m. to 6:00 p.m.)
Chieming, Goriweg 2: (8km, Monday to Saturday, 9:00 a.m. to 6:00 p.m.)
Seeon: 7 km // Traunreut: 12 km // Trostberg: 16 km // Traunstein: 16 km
Rapid tests on site are possible according to the four-eyes principle. But are not recommended:
- If the test is positive when you arrive on site, you are not allowed to enter the hotel
- if the test is negative, it is only valid for the hotel. Should you have another test for
If you need more admissions, you have to make a new one.
No test is required for children up to 6 years of age.

General information:

Please disinfect your hands when entering our hotel, at the reception,
when entering the restaurant or lobby and in the elevator.

*****
The distance rules of 1.50 m must be observed in the entire hotel area.

*****
In public spaces (except at the table, in the swimming pool and in the sauna area)
an FFP2 mask must be worn

in the restaurant

Since we are not allowed to occupy every table so that we have the minimum distance
we have two reservation times:

for breakfast:

At 7.30 a.m. with a stay until 8.45 a.m.
or at 9 a.m. with a stay of up to 10.30 a.m.

for dinner:

At 6 p.m. with a stay of until 7.30 p.m.
or at 7.45 p.m. with a stay of up to 9 p.m.

*****
Please stop at the entrance to the restaurant - our staff will accompany you to your reserved table.
Please remember the minimum distance to the other guests during this short waiting time.

****
We currently only offer our breakfast buffet to a limited extent. Jams, muesli, yoghurts, fruit salad ... are filled in screw-top jars and can be taken from the buffet. Mixed bread baskets, juice glasses and soft-boiled eggs are available individually, already prepared at the buffet. We serve cold cuts and warm drinks at the table. If you wish, you can order scrambled or fried eggs, which we will bring to your breakfast table. Please contact us if you are missing something. We will be happy to serve it to you.

****
Dinner is served as a 4-course pampering menu.
* Choice of starter or salad
* Soup
* 3 main courses to choose from
(one meat, one fish or one vegetarian dish)
* Dessert

****
The tables are hygienically cleaned after the guests leave

****
We ask for your patience if it takes a little longer.
Our employees have a considerable additional effort to comply with all Corona regulations.
Therefore, there may be waiting times.


Swimming pool and wellness area

The number of people is limited to a maximum of 10 guests
****
Registration at the reception
****
You can then use the key at your registered wellness time
and pick up towels at reception
****
Please wear an FFP2 mask to the changing room.
After the changing room you can take them off
****
Please disinfect the changing room, heated loungers,
Spints and showers after use
****
In the sauna, in the warmth tunnel, on the loungers and chairs
please use a towel as a pad
****
The steam bath and the infrared cabin are unfortunately not allowed to be used.
****
The whirlpool may only be used as a hot water pool.
The soda must not be switched on

Cleaning and disinfection throughout the hotel

We use the Medeco-Cleantec micro-steam system throughout the house
Chemical-free cleaning system with 190 ° micro steam with maximum no reduction

Further important information:

he health and safety of everyone is a top priority and therefore extensive precautionary measures are being implemented to contain the spread of the virus,
which also affect the tourism and leisure sector. There are restrictions on opening times, closings and event cancellations.
Please contact the service provider or the organizer directly in this regard on a daily basis.
*****
People who have had contact with COVID-19 cases in the 14 days prior to arrival are excluded from the visit
and those with symptoms of acute respiratory disease of any severity and / or fever.

*****
In order to enable contact persons to be traced in the event of a subsequently identified COVID-19 case among guests or staff, your
Contact details can be passed on to the responsible health authorities on request. Your data will be kept for one month for this purpose.
*****
We hope it doesn't come to that, but:
In the event of an increased 7-day incidence over 100 on 3 days in a row, the statutory emergency brake applies. Within
the district office of Traunstein will announce a general ordinance within the next 2 days.
After these 2 days we unfortunately have to close the hotel again. Our guests would then have to leave on day 5.
The remaining vacation days will of course be canceled free of charge.

Bike rental

* The minimum distance must be observed at the time of delivery and an FFP2 mask must be worn at the handover
* Bicycle helmets are compulsory and will be disinfected after they are returned.
* When renting bicycles, the handlebars and seats are disinfected after use.
* ID must be provided for outside guests, the address must be recorded.

Boat rental

* At the rental hut, at the handover on the jetty and when getting in and out of the boats, the
Maintain a minimum distance and an FFP2 mask must be worn at the handover.
* It is forbidden to moor at other port facilities or bank areas, e.g.
public bathing beaches, moorings on the Chiemseeiniseln, steamboat jetties, municipal harbors.
(Distance to the shore of 250 meters must be maintained)
* Encountering other boats must be avoided.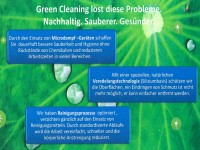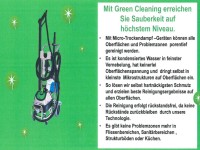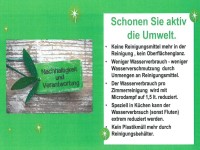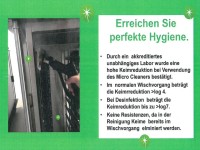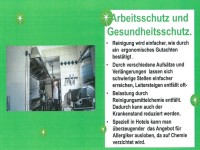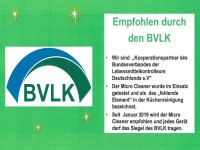 Film Green Cleaning